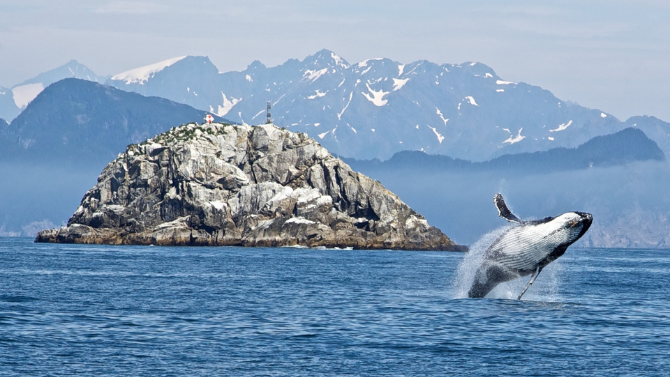 Topping most people's bucket lists would be to experience the natural wonder and beauty of Alaska. The most popular way to see Alaska's most popular destinations is on a cruise, as your hotel floats along with you to each unique port of call and gives you a unique way of viewing areas such as Tracy Arm Fjord and the Inside Passage. Cruisetours are also available to extend your vacation deeper into the wilderness to destinations such as Denali National Park.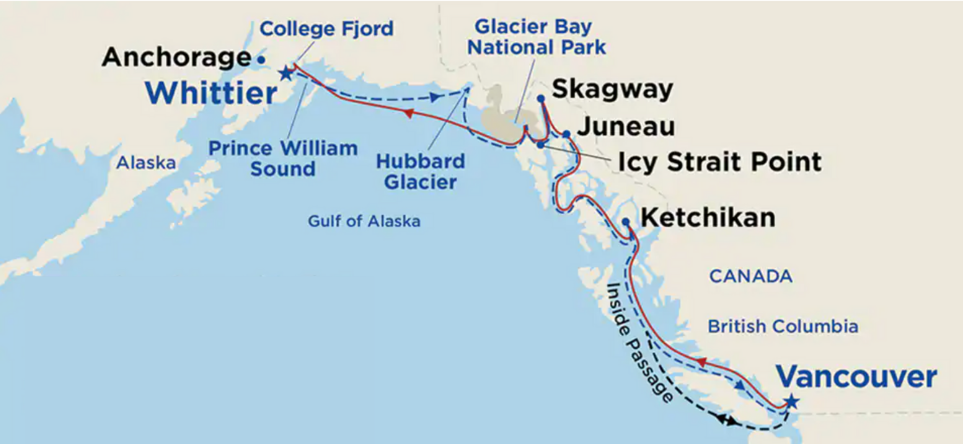 Ketchikan
Ketchikan, Alaska is truly the beginning of the last frontier. Set at the southernmost entrance to Alaska's famed Inside Passage — a network of waterways that snake through some of the most jaw-droppingly beautiful wilderness in the world — Ketchikan is best known for three things: feisty salmon, idyllic scenery, and an incredibly rich Alaska Native culture. Ketchikan is commonly either the first or last stop on most Alaskan cruises, depending on whether you are on a Northbound or Southbound route.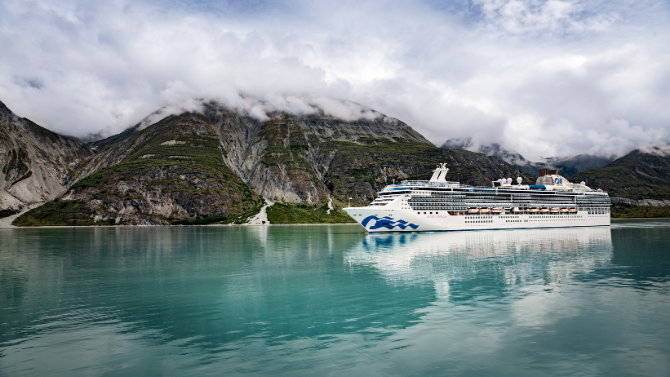 Juneau
Another popular stop on cruises to Alaska is Juneau, which stands on one of the largest wilderness areas in the United States. Here you can spend your time viewing wildlife, taking the fishing trip of your life, exploring atop glaciers, or enjoying the city's shops, restaurants, and artistic flare.
Skagway
Skagway, Alaska is located at the northernmost point of the Inside Passage, with a very small population of just over 1100. Streets are lined with wooden boardwalks and restored buildings, looking much as they did over 100 years ago. Skagway's history and spectacular natural setting create unparalleled sightseeing and recreation opportunities. Poke around on your own to experience outstanding dining options, abundant shopping, exceptional entertainment, museums, and local artisans.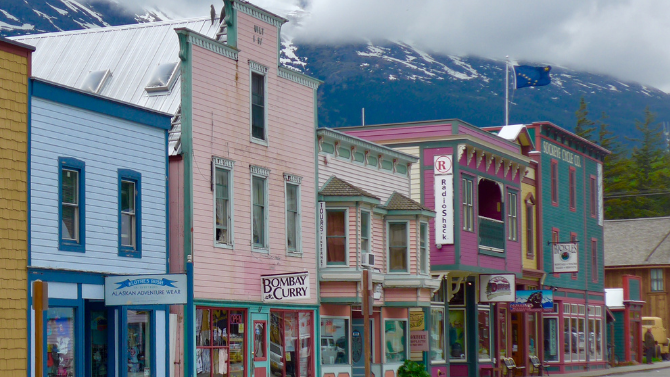 Whittier
Whittier, Alaska is nestled between breathtaking mountains, emerald forests, and a sparkling blue sea. Travelers come to Whittier to see an exciting array of wildlife, including bald eagles, black bears, mountain goats, salmon, humpback whales, sea otters, and more.
Anchorage
Only in Anchorage can you meet a moose, walk on a glacier, and explore a vast, natural park all in a single day. Anchorage offers exceptional access to five National Parks, including Denali National Park, home to North America's tallest peak, and amazing wildlife. Anchorage is your window on Alaska's best glaciers, and visiting a glacier can be the trip of a lifetime. By boat and plane, on foot, behind a team of dogs, and even sitting at a first-class restaurant with views of seven nearby glaciers.