Royal Caribbean Cruise Line
This is not a cruise. This is the best vacation value around. Only Royal Caribbean offers more activities, dining venues, entertainment options, and experiences, delivering more memories without tapping into your wallet. Discover the world onboard 27 innovative ships sailing to more than 250 destinations across the globe. Experience an unforgettable family reunion, wedding or simply a quick getaway with friends — the convenience of unpacking once and activities for all ages and interests make it the perfect choice. Get more adventures for your hard-earned vacation dollar with the most award-winning cruise line in the Caribbean.
---
Current Offers:
---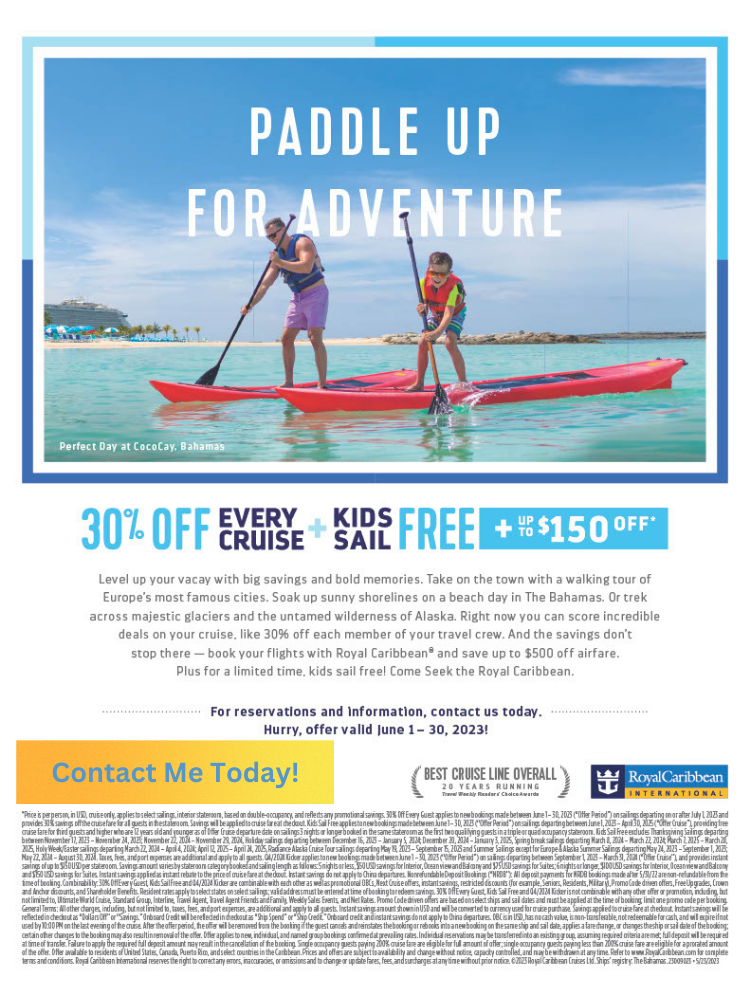 ---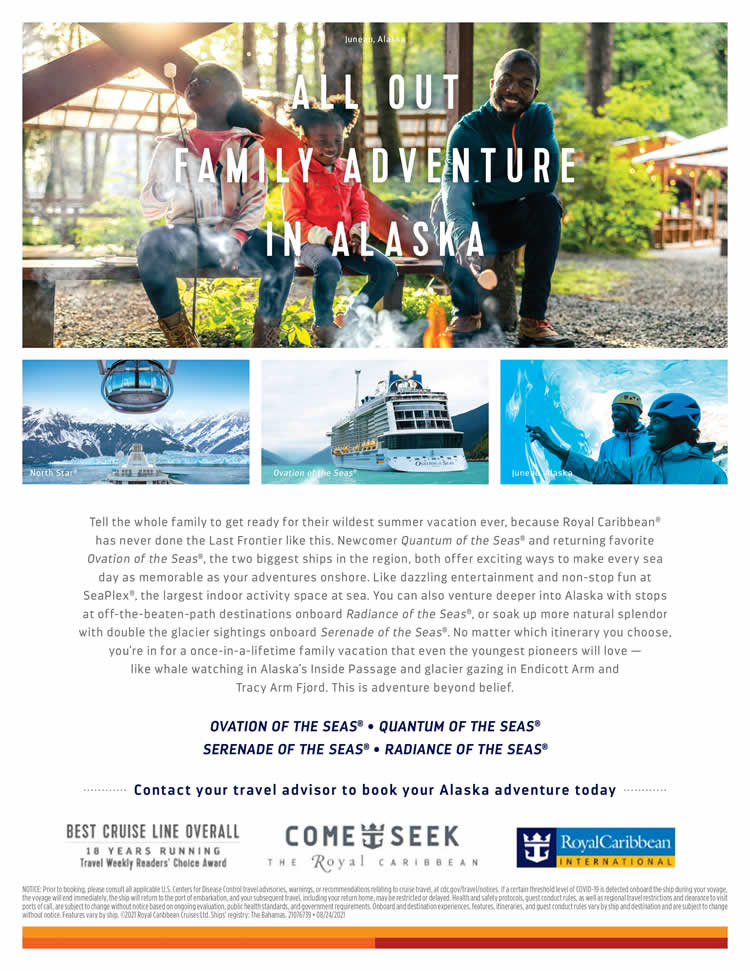 ---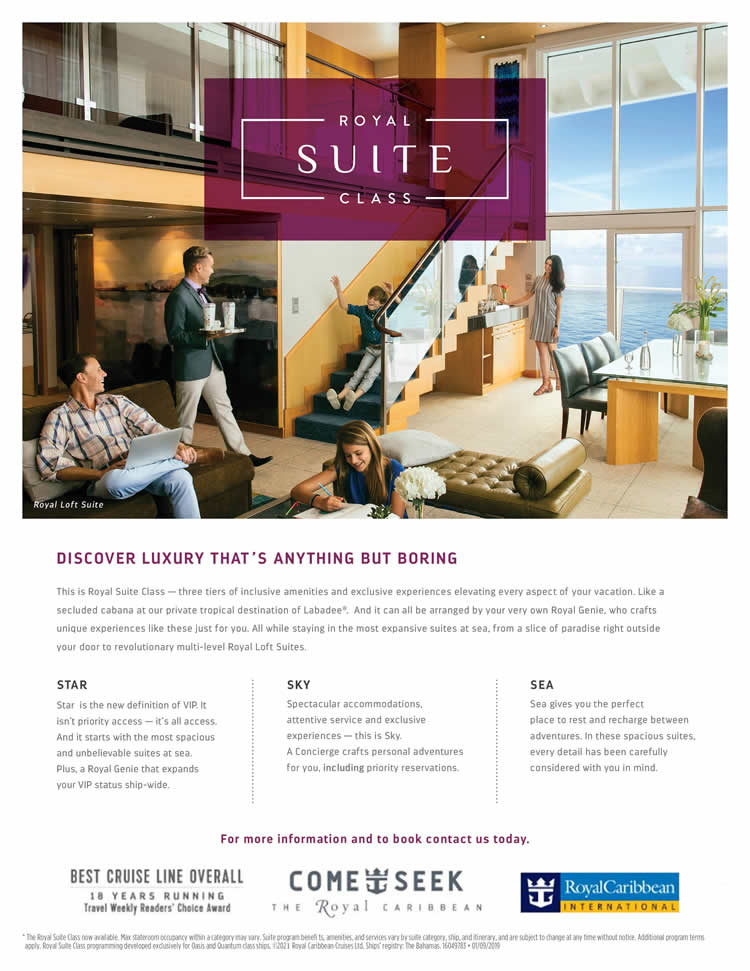 ---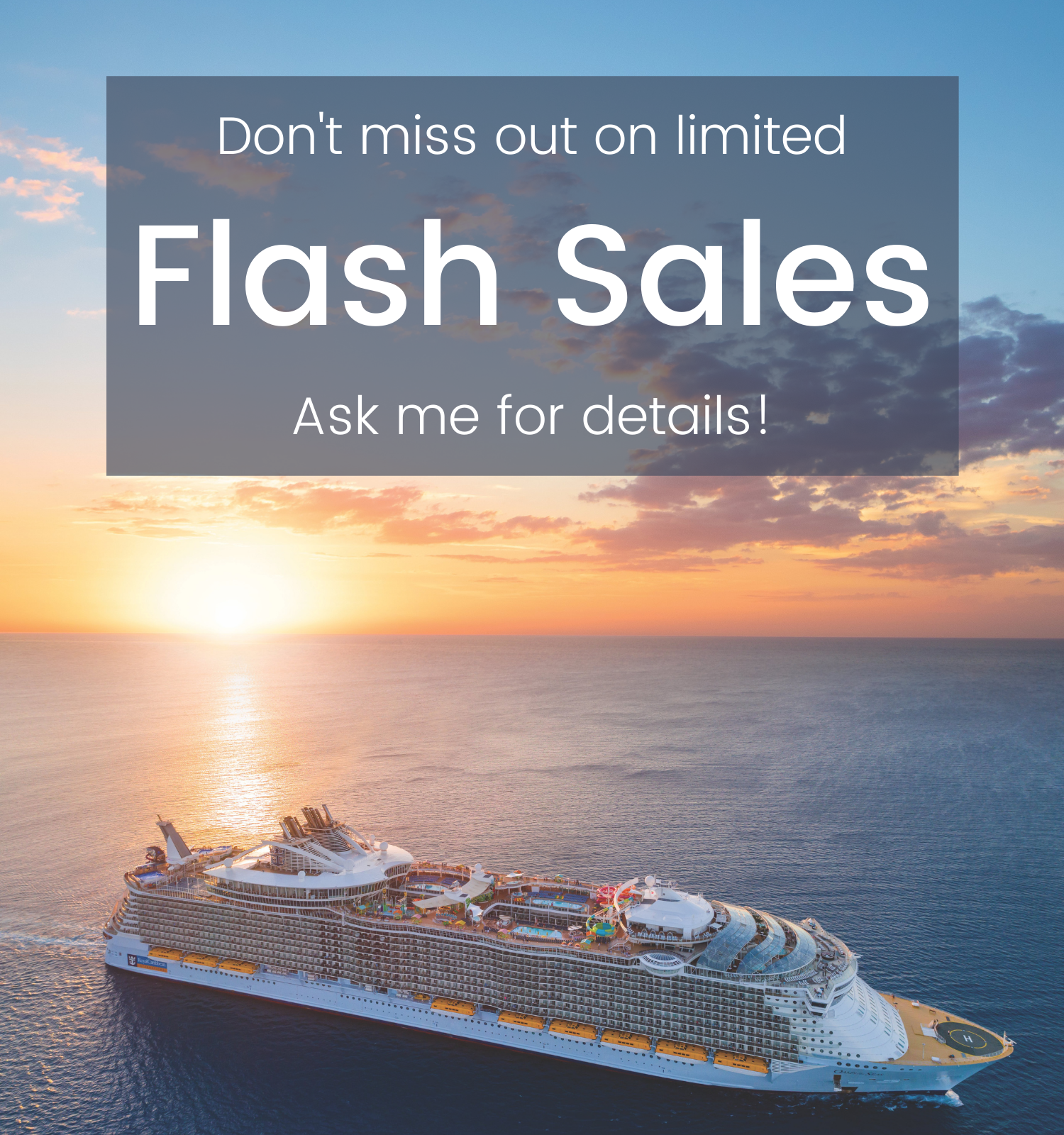 ---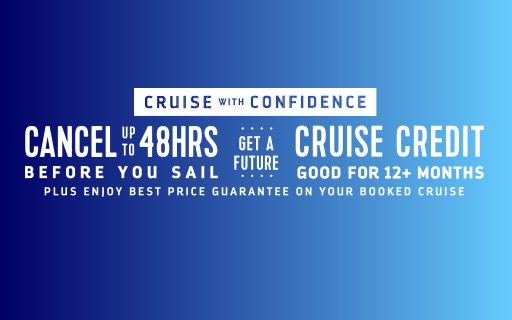 Concerned about traveling? Looking for flexibility in your plans?
Royal Caribbean will let you cancel any cruise that sets sail from now through April 30, 2022. Whether it's a booking you already have or one you make right now through April 30, 2021, you're covered. As long as you cancel at least 48 hours before your sail date, you'll receive a Future Cruise Credit. The credit is valid to book and sail by December 31st, 2021, or 12 months after the date that you canceled your original sailing — whichever is further.
---
EMAIL OR CALL TODAY TO BOOK YOUR NEXT CRUISE!